People. Process. Performance.
Experience the Peoplelink difference.
Raising the bar since 1987.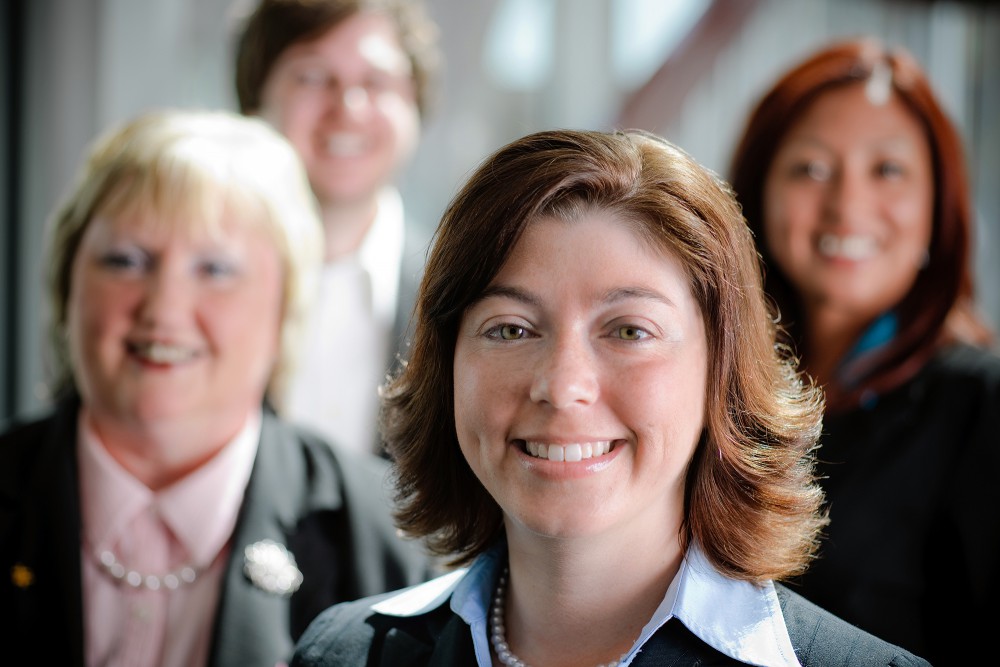 Since 1987, we've been making history by bringing together great employees and employers throughout the country.
Our Mission
At Peoplelink, our mission is to raise the bar in the staffing industry. To us, raising the bar means not settling for "good enough". It means making better matches between employers and job seekers.
Core Values
Our culture is results-oriented and promotes competitiveness and a desire to win, hard work, integrity, and ingenuity.
Company Brochure
Download our company brochure to learn more about us!
Download
What others are saying:
This note of gratitude is 13 years old. In 2001, I relocated from my hometown in Puerto Rico to South Bend, IN. I struggled finding employment. Peoplelink helped me find my first job as a fork lift operator at a corporation called "Amerisource Bergen" in Mishawaka, IN. What started as a part-time job matured into a full-time position with benefits! That job was my spring board into graduate school, which was one of my goals in coming to the States. I was able to save money, went to school, got my master's degree, joined the U.S. military, and 13 years later I am a working professional managing a clinical training program at a large medical center in AZ. I wish I could remember the name of the woman that helped me at Peoplelink. I will forever be grateful for all she did for me. Peoplelink made a significant impact on me. At the time, I was a young man with poor command of the English language, yet you gave me a fair opportunity to be successful. I am sure you have blessed many other people over the years.

Osvaldo L. Tañón Maysonet

M.Div. ACPE Inc., Certified Supervisor

Byrne Electrical Specialists has partnered with Peoplelink for long-term staffing needs since 1991. They are the only staffing service that we utilize because they have always been able to meet our needs. The number one reason we choose to do business with Peoplelink is service. They have made a tremendous effort to build a relationship with our company so that they understand our culture and needs. They are responsive, conscientious, and customer driven. They truly make us feel like we're their #1 priority.

Bridgett Ludtke

Human Resource Manager, Byrne Electrical Specialists

In today's society, absenteeism and other workplace absences, as well as fluctuations in work levels, place stress on the remainder of the workforce. At Dana, we have found that working with Peoplelink has enabled management to reduce this stress and successfully meet the obligations of our customers. With a moment's notice, Peoplelink has the ability to satisfy our staffing needs at Dana.

Roy P. Carmichael

Human Resources Manager, Dana Automotive Systems Group

As you know the nature of our business is quite cyclical and we tend to have last minute staffing needs. You have consistently met those challenges for the past six years, while maintaining our normal temporary staff of approximately 30 associates. Also, your team has resolved the very few issues we have encountered in a positive and timely manner. We consider Peoplelink one of our vital business partners.

William J. Carter

Director of Distribution Services, The Stride Rite Corporation

I have no shortage of good things to say about Peoplelink. It is my pleasure to work with [Peoplelink]. It is rare to find such a large number of qualified individuals at one organization. I look forward to working with Peoplelink for many years to come.

Michael L. Nicholas, PHR

Employment and Operations Manager, 1st Source Bank

We have been working with Peoplelink for over seven years, a partnership that has been very successful for Buckhorn. Peoplelink has done the recruiting, interviewing, and screening of our production associates, and has been able to react to our needs for short and long-term assignments. I have greatly appreciated the efforts and cooperation of the people at Peoplelink. They are professional and understand our expectations.

Jan Hyland

Human Resource Manager, Buckhorn

I wanted to take the time to thank you for the efforts made by [Peoplelink] to preserve our workforce by integrating Peoplelink staffing after Omne/Burns closed. This was an anxious time for us. The integration was seamless and transparent to our customer. We look forward to strengthening our business by working together with Peoplelink for our future staffing needs.

Randy Pittman

General Manager, California Cartage Company