Peoplelink's Shining Star, November 2013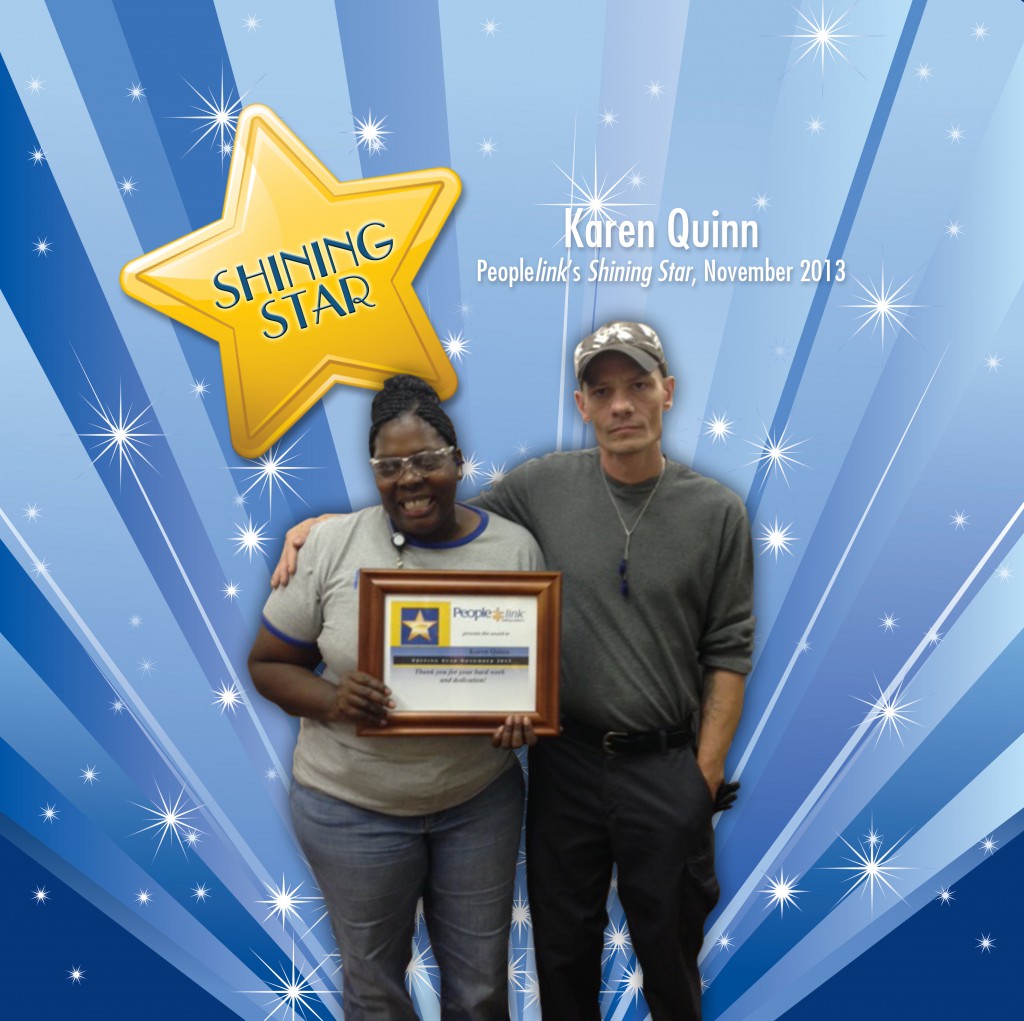 Peoplelink's Shining Star, November 2013
Peoplelink is pleased to announce that Karen Quinn has been chosen as our November Shining Star employee. Karen is a Second Shift Operator at Nelson Global Products. She reports to the Fort Wayne, Indiana Peoplelink branch.
Karen has worked at Nelson Global Products for the past 8 months. During that time, her responsibilities have included operating machines, doing quality and inspection of finished parts, and packaging finished products. According to her Supervisor, Jamey Jacobs, the quality of Karen's work is second to none. She is a quick learner who consistently maintains a positive attitude. He hopes she will become a permanent member of the Nelson Global team soon.
While at work, Karen likes the team environment at Nelson Global. She is happy to work overtime. When not on the job, Karen enjoys spending time with her family.
Congratulations to Karen for being Peoplelink's November Shining Star employee!
Find your shining star! Contact Peoplelink at 574.232.5400.