Meet Peoplelink's Shining Star of the Year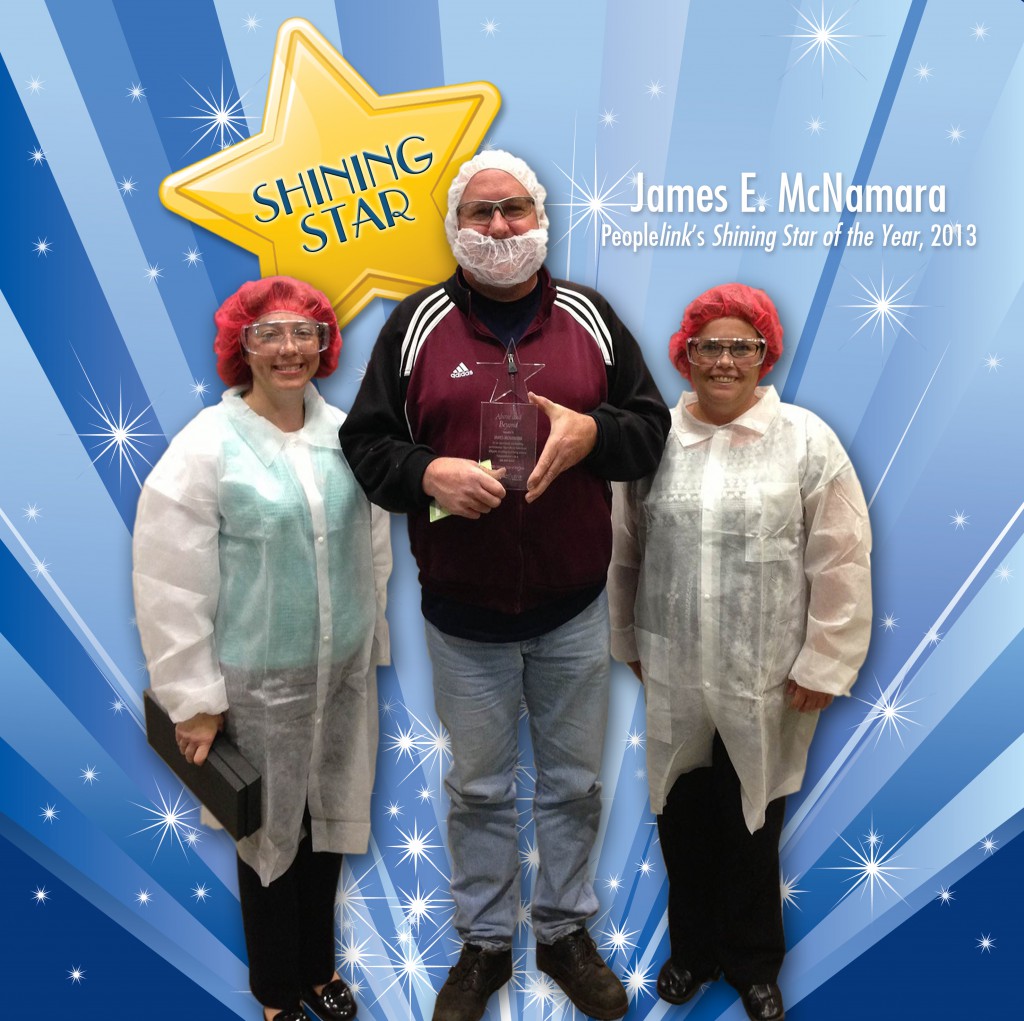 Peoplelink's 2013 Shining Star of the Year
Each year, the U.S. celebrates the accomplishments of its contingent workforce during National Staffing Employee Week – September 16-21. In honor of National Staffing Employee Week, Peoplelink is happy to announce our Shining Star of the Year, James E. McNamara.
James is a Forklift Driver for McCormick & Company. He reports to the South Bend, Indiana Peoplelink branch. He began working at McCormick in July of last year. As a Forklift Driver, his responsibilities include keeping production areas supplied with necessary materials, loading trucks, picking shipping orders, and putting finished goods away in the appropriate place. According to Josh Burnett of McCormick's HR Department, James is one of the best temporary employees McCormick has had. He is a quick learner and is eager to expand his skill set, even taking on duties never before assigned to a temporary employee. Based on his excellent performance, McCormick & Company has offered James a permanent position.
Thank you, James for your commitment to excellence and Congratulations on being Peoplelink's 2013 Shining Star of the Year!