Attract the Best of the Best: What Job Seekers Want in Their Next Role
Posted on

March 17, 2023

in News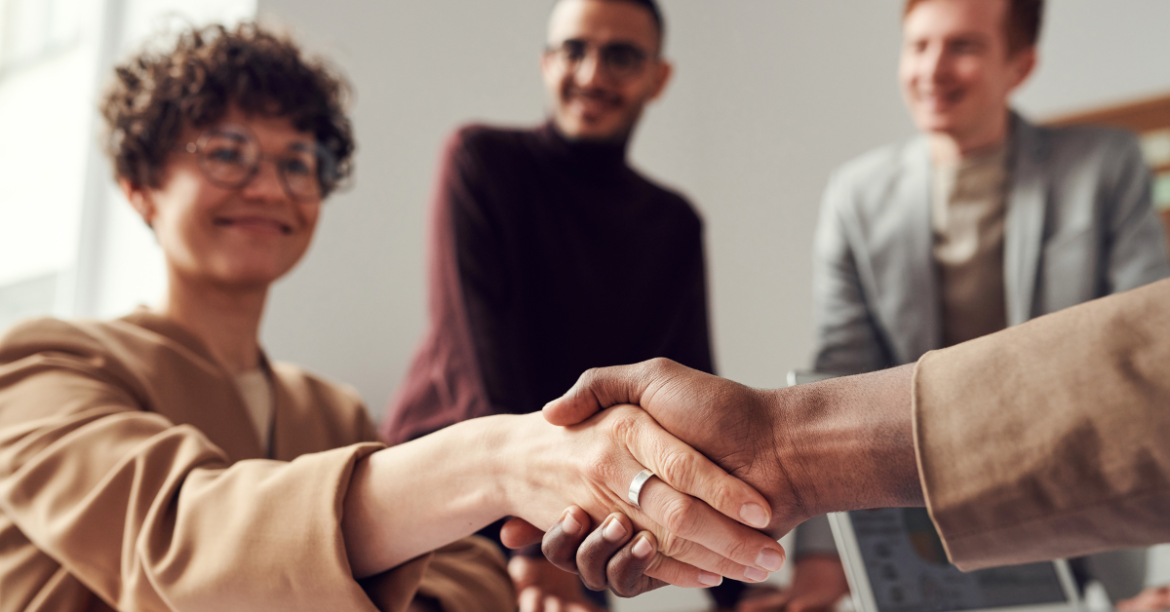 As a hiring manager, you know that finding the right talent can make all the difference in your company's success. And it's not just about finding talent; it's about attracting the best of the best. 
But, in today's job market, finding such candidates can be challenging. 
As always, the demand for skilled workers is high—this is nothing new. But as time goes on, businesses are struggling more and more to keep up with their competitors. To be considered a top contender in your ideal candidate's job search, you need to understand what they're looking for in their next career move.  
But it's not just about what they want—it's even more important to understand what they don't want. By knowing what makes employees jump ship, you can be better prepared to attract and retain the best people for your company.    
In this blog post, we'll delve into the key factors that our candidates at Peoplelink Staffing consider when evaluating job opportunities, plus some pain points that drive people to seek new opportunities. 
Give the People What They Want  
How do you make your company stand out in a crowded job market characterized by high demand for top candidates? One of the most effective ways is to know what job seekers are looking for in their next role and to ensure your company can deliver. Here are some employee-driven "green flags" your company should consider:  
Competitive Pay  
It should be no surprise that competitive pay is one of the most critical considerations for job seekers. Offering a salary in line with industry standards comparable to what other similar-sized companies in your area are offering is non-negotiable. If your pay is lower than the industry average, expect some challenges in attracting top talent.  
Career Progression  
Passionate job seekers are looking for opportunities to advance in their careers. They want to see a clear path for career progression within your company, with a culture that supports employees moving into new and challenging roles as they gain experience. By offering clear pathways for advancement and promotion, you'll likely find it easier to attract top talent seeking long-term career opportunities.  
Learning and Development  
Candidates want assurance that their prospective employer is invested in their professional growth. By offering learning and development opportunities, you will attract more high-quality talent, enabling you to interview and hire candidates who have the most potential for your business. 
Flexibility in the Workplace 
Workplace flexibility is the name of the game in this post-pandemic world, and remote work is more in demand than ever. Professionals have become more autonomous and self-motivated, and they want to know that your company is open to flexible arrangements that allow them to make work fit into their lifestyle—not the other way around. 
Engaging Work  
People are looking for work that is engaging, meaningful and aligned with their passions and core values. It isn't just about collecting a paycheck anymore—employees want to know that your company is doing something important and that they can make a tangible impact in their role. To create more engaging work, offer opportunities for professional development and promote an environment that fosters collaboration. 
Understand Why People Leave Jobs  
So, you hired a stellar person for the role. Awesome! But just because you've filled the position doesn't mean your work is done. Now, you need to make sure that your company culture will empower your employees to stick around for the long haul. 
Here are some "red flags" to avoid in your workplace culture, so you can keep employees happy and motivated where they're at:  
Poor Management  
Poor management can often lead to a lack of direction and support within a team, leaving employees unmotivated and frustrated. Preventing this starts at the top by prioritizing leadership training for your management team, so they can feel confident to foster strong relationships rooted in collaboration and clear communication. Simply put, an environment that supports employee success breeds highly engaged team members.  
No Growth Opportunities  
The fact of the matter is: When employees feel like they've hit a dead end in their career, they'll hit the ground running with their job search again. By creating a work environment that welcomes open communication for employees to express their desired career paths and then working with them to create the right opportunities to get them where they want to go, you can prevent employees from feeling like their only choice is to look elsewhere to achieve their professional goals. 
Burnout  
People are no longer tolerating workplaces that normalize being overworked, overwhelmed and burned out. They want both the time and the energy to pursue their hobbies, connect with their loved ones, travel, and go about their day without feeling attached to their work inbox 24/7. Creating a culture that values healthy work-life balance rather than glorifying burnout can help employees feel more motivated and even produce higher-quality work. 
Poor Compensation  
Remember our point above about competitive pay? Let us reiterate that poor compensation will lead to higher employee dissatisfaction and turnover. Offering competitive pay, regular raises and bonuses, and transparently communicating about compensation policies will prove to your employees that you value and appreciate their expertise and skillset. 
Non-Engaging Company Culture  
Nobody wants to feel stuck in a boring workplace: AKA one that doesn't incorporate things like collaborative processes and intentional team-building time. An engaging company culture fosters a sense of community, excitement and belonging among employees, making them more likely to stay committed to your company. 
By understanding these factors, you can create a compelling package that meets the needs of job seekers and creates an environment that supports employee retention.  
Work With the People Who Know People  
Finding top talent is not an easy task—it never has been, and never will be. It's important to work with experts who deeply understand the job market and the skills and qualifications in high demand amongst candidates and employers alike.
Hiring a reputable staffing agency with a proven track record of success and an understanding of your business needs can give you a competitive edge in finding excellent candidates for your organization. 
Peoplelink Staffing has the resources and expertise you need to connect you with the right candidates for your open positions, saving you time and effort in your hiring process. Partnering with our team, you will be confident that you're attracting the best candidates for your open positions. Contact Peoplelink Staffing today if you're ready to find the best talent for your organization.