Merry Christmas and Happy Holidays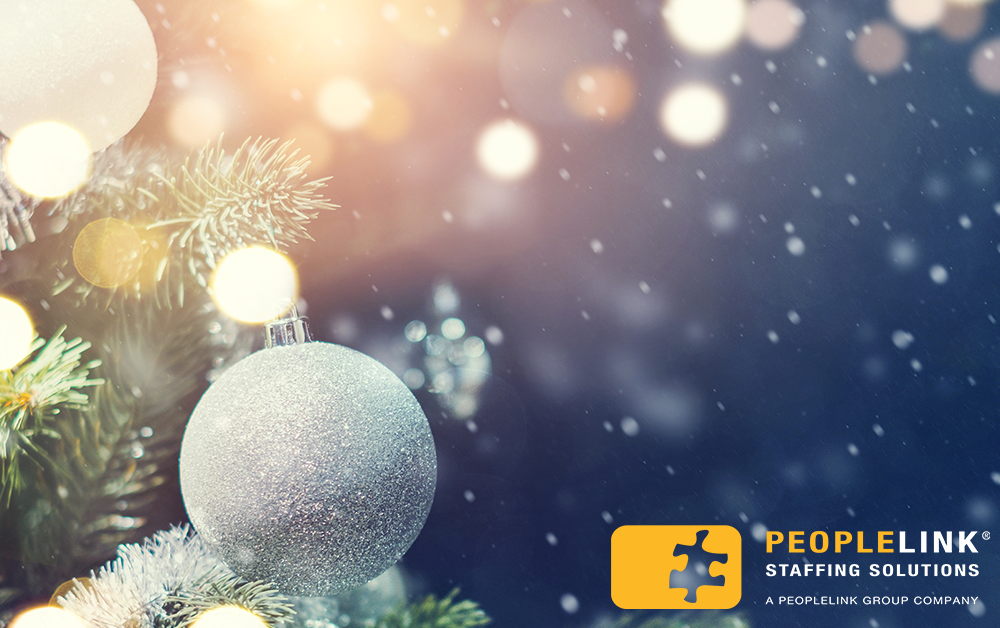 2021, the dream we have all been waiting for is now in sight! Christmas is only a few days away. The approach of the 2020 holiday season has young and old equally excited for a new year to begin.
While COVID is unfortunately still here, we have many gifts for which we can be thankful. In a remarkably short time, the medical community has delivered a vaccine to the general public. We are seeing more signs of stability in the economy with the stock market rallying sharply in recent weeks. Unemployment continues to wane and many companies are reopening. The US Labor Force Participation Rate has significant room for improvement, but we are still seeing progress. According to a recent American Staffing Association article, 80% of job candidates, both active and passive, foresee working for a new company in the next 12 months even despite the economic uncertainty created by the pandemic. In addition to this, 1 in 3 candidates are more open to working as a temporary employee through a staffing agency. Undoubtedly fueled by the astronomically high unemployment rates we've seen this year, 66% of respondents for the article said that looking for a job is more stressful than planning a wedding. 59% said it was more stressful than the birth of a child and 25% and 24% said it was more stressful than the death of a loved one or financial concerns related to COVID-19, respectively.
Confusion and concern abound amongst unemployed individuals and those considering changing employers. Even the most talented candidates may burn out before finding the next career opportunity due to the stress of job hunting. As a respected staffing provider, Peoplelink provides candidates with guidance navigating the challenging application process. We can help you tap into a skilled candidate pool with which you may not otherwise connect. As professionals in the staffing industry for over 30 years, our tried-and-true methodology for screening candidates gives you access to the highest quality talent. Partner with us to achieve your optimal workforce. Call us at 574-232-5400 or submit your information through our website.