No Joke: The Office Job is the New Remote Work 
Posted on

October 4, 2022

in News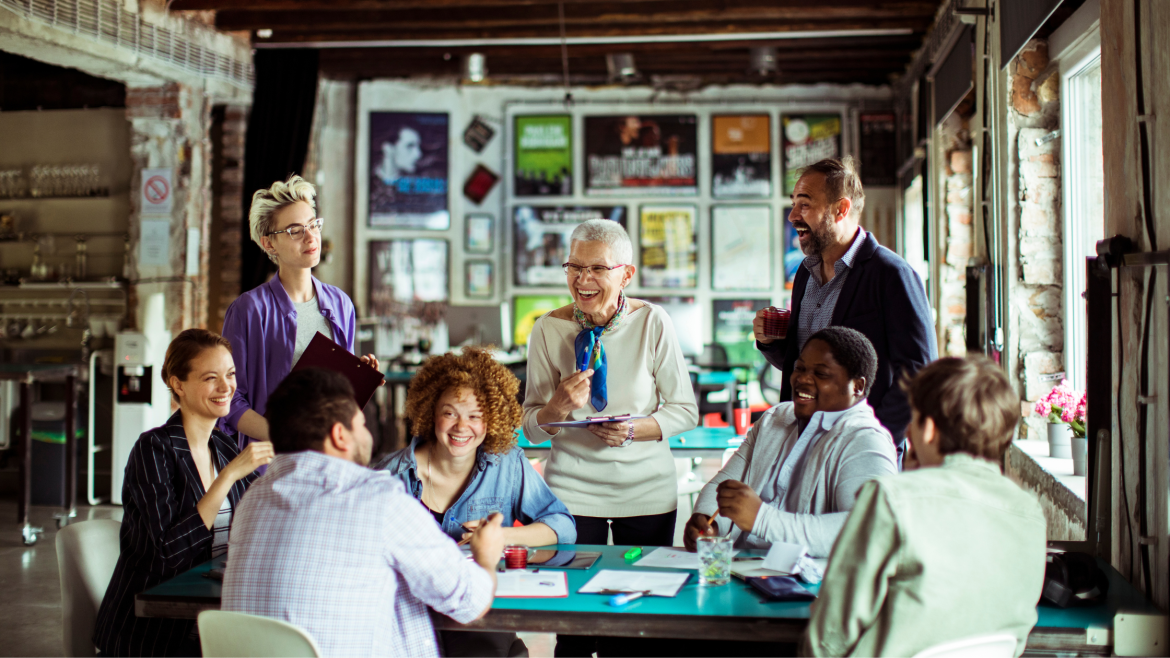 The past two years have been dominated by headlines about "the New Normal" and the radical transformation within the working world where most people sought to work from home for perpetuity.  
But as we approach 2023, many are changing their tune.   
While at first a welcome shakeup from morning commutes, takeout for lunch, and the obnoxious demands of professional attire, the public's opinion on a future free from being bound to an office job is shifting.   
As the age-old saying goes, time has a wonderful way of showing us what really matters.   
Employers have long looked forward to welcoming employees back to in-person work, and as we separate ourselves further and further from the pandemic's onset, this pressure is at its peak.   
Many employers and managers will be happy to hear that everyday workers seem ready to get back to work the "old-fashioned way."  
Below, we'll break down the reasons why, the types of people who may thrive when returning to their office job, and how you could make the move yourself.   
The Surprising Champion of the Office Job
Contrary to what you may think, many of those leading the return to the office are the workers themselves. The working-from-home revolution was a welcome relief for many, but by now the initial charm seems to be wearing off.   
Here are some of the top reasons people are ready to get out of their house and back to the office:  
Social connections

: the convenience of working from home aside, perhaps the biggest piece missing in that arrangement is the human connections people enjoy when surrounded by their colleagues. 

 

 

Career development:

For as much as you can connect to your coworkers over Slack and Zoom, there is no replacement for face-to-face interactions. Being in the office and fostering your relationship with your company matters and shows your commitment. And your bosses notice it. 

 

 

Dedicated working space:

Not everyone has a best-in-class workspace at home, but many offices do. In recent years, employers have invested a lot of money to make in-office work as comfortable as possible.

 

 

Routine:

Many workers have discovered how integral their routine before the pandemic was to their overall health and happiness. Even just the act of driving to and from work helps many properly separate their work life from their home life. 

 

 
People That Thrive in an Office Job
The last few years have been a shock to all of our systems; there's no doubt. As we all did our very best to adapt to a world with less social interaction, it's okay to wonder how well you'll fare if you were to return to the office full-time or most of the time.   
Here are a few data-driven insights on descriptors and personality traits that predict success and happiness in an office setting:   
Working Parents
If you fall into this group, you don't need us to remind you how much you had to take on in 2020. When the lines between home and work blurred, many parents experienced increased stress as they had to grapple with rising family obligations while simultaneously handling expectations from work.   
An article from Fast Company revealed how many working parents seek a return to the office as relief from a parenting and working schedule that has grown unsustainable. Nearly 10 million working parents suffer from burnout two years into the pandemic.  
For many working parents, reclaiming an office job can be an extremely successful way to restore the boundaries between home and work life.   
People living in crowded, noisy spaces
Not everyone has a gorgeous, private sunroom overlooking a well-tended garden from which they can complete their remote work.   
Many people across the country instead live in smaller apartments or overcrowded homes full of distractions or limitations that severely limit their productivity and focus. In this case, returning to a well-equipped office can be a godsend, drastically improving their ability to complete tasks. 
People who need a boost to stay motivated and focused
The temptations of social media, Netflix, and the many other comforts of home aren't always the most conducive stimuli to a productive work day for many Americans.  
For those who struggle to stay on task with the bountiful distractions in the modern home, an office job can be exactly what they're looking for. More than just a barrier to distractions, many people feel motivated and energized by the collaborative energy within the office.    
As the years have gone on and you're finding it a challenge to stay focused on the daily demands of your job, it by no means you're losing your edge.   
You may just need a change of scenery. 
Discover Your Next Office Job with Peoplelink Staffing
Regardless of what you're looking for, whether that's remote work or you're ready to get back to working on-site, the recruiting experts at Peoplelink Staffing can help. Take the next step in your career today by contacting us.