3 Unexpected, Recruiter-Approved Ideas for Getting Your Resume Noticed by a Hiring Manager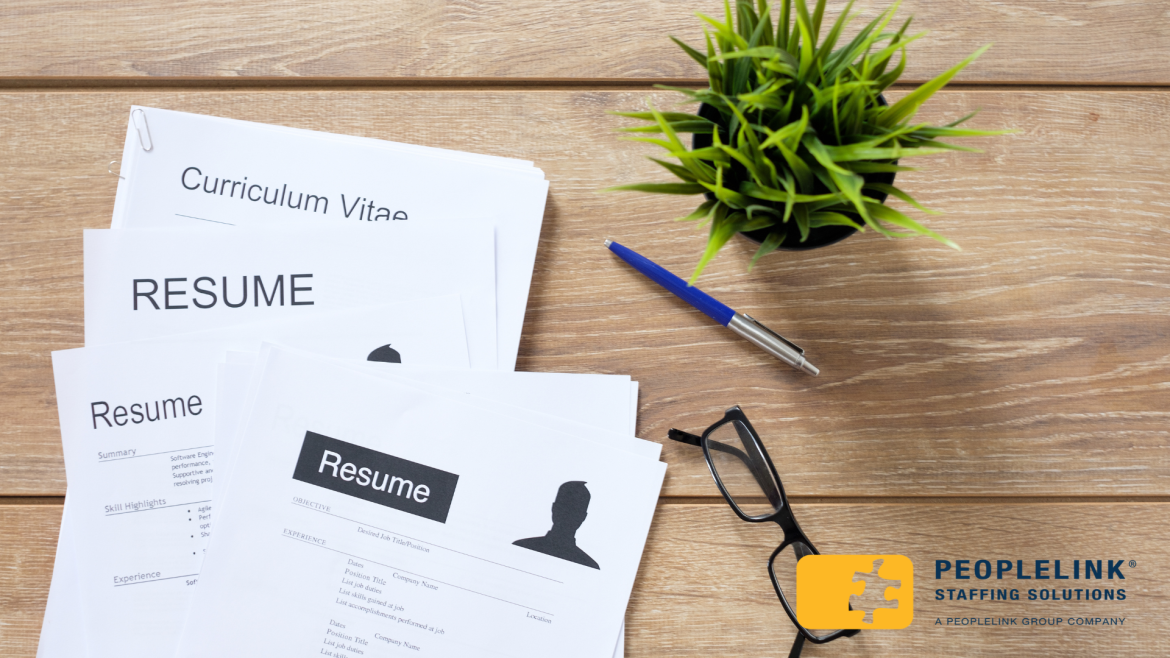 As you begin your job search, knowing where to start can be difficult. For many, the first step is to begin writing or editing your resume. But how? With a plethora of available instructions for writing a resume that will get noticed by a hiring manager, it can be hard knowing where to start, what to include, and what to avoid.
Read on for three unusual but recruiter-approved tips for writing a resume that can get the attention of a hiring manager and set you apart from the crowd. After reading this list, get in touch with one of our recruiters and let them know what you think.
1.  Begin Your Resume by Not Starting with the Resume
Many job seekers begin their job search by hauling out an old copy of their resume and sprucing it up before sending it out to jobs that interest them. But that is a cart-before-the-horse approach to your job search.
The days of writing a one-size-fits-all resume and submitting it for several different jobs are over. Every job is different. Your resume should reflect the specific job for which you are applying. As such, you could expect to create a separate resume for several different positions. Each resume should include specific experience and highlight skills related to your desired role.
It's always important to include as much information as you can about your work history. Even if your work history is in a separate sector or industry, you'll likely have skills that will transfer from one role to the next. But if you were applying for a job in Biotechnology, it wouldn't make sense to include in-depth information on your experience in construction.
2.   Avoid "Keyword Stuffing" Your Resume
Hiring managers get a lot of applications. But unfortunately, they also get a lot of irrelevant submissions from underqualified candidates. To help them sort through a mountain of paperwork, many hiring managers will use an applicant tracking system (ATS) to separate the less relevant resumes from candidates like you.
Keywords are specific words or phrases employers identify that are either requirements for a role or relevant to the experience, skills, or day-to-day activities of the role. And many job seekers are using ATS keywords to get the hiring manager's attention. While this will help the hiring manager narrow down the list of candidates to contact for an interview, it can make writing a resume a little trickier.
Many job seekers go a little overboard when they include these words or phrases to get their resume past an ATS. But when the resume lands in the hiring manager's hands, it reads very poorly—less like a viable candidate and more like someone trying to game the system.
Once you've appropriately sprinkled your resume with applicable keywords, try our next unusual tip.
3.   Read Your Resume, Out Loud
Hearing your resume out loud will almost always reveal a stumbling block, if not several. To the best of your ability, find a private location to read your resume out loud comfortably. When you edit your resume to sound natural out loud, it could make a big impression on your hiring manager.
You might ask, why is this important? What if you're applying for a job in manufacturing? Or data entry? What if these jobs are not highly social? Why the emphasis on writing an interesting, natural-sounding resume?
Because: the devil is in the details.
Both manufacturing and data entry are highly detail-oriented jobs. When a hiring manager sees a resume that reads clunky and weird, they can reasonably assume you skipped the detailed work that goes into writing a resume. They could further conclude that if you miss the careful work of a resume, you could just as easily skip the detailed work on the assembly line or in entering data.
But it isn't just the details that matter. A hiring manager is going to comb your resume for anything that may indicate what kind of worker you'll be. Reading your resume out loud is one of the best strategies to uncover anything you might have overlooked before.
Work With a Peoplelink to Get the Attention of a Hiring Manager
Now that you've got some recruiter-approved tips you may not have heard before, we've got one more: contact Peoplelink Staffing.
As your advocate in the marketplace, our recruiters can help review your resume and assure you're not going it alone. Together, we can get your hiring manager's attention and increase your chances of landing the role you've been looking for.