How Your Forklift Certification Opens a World of Possibilities 
Posted on

October 5, 2022

in News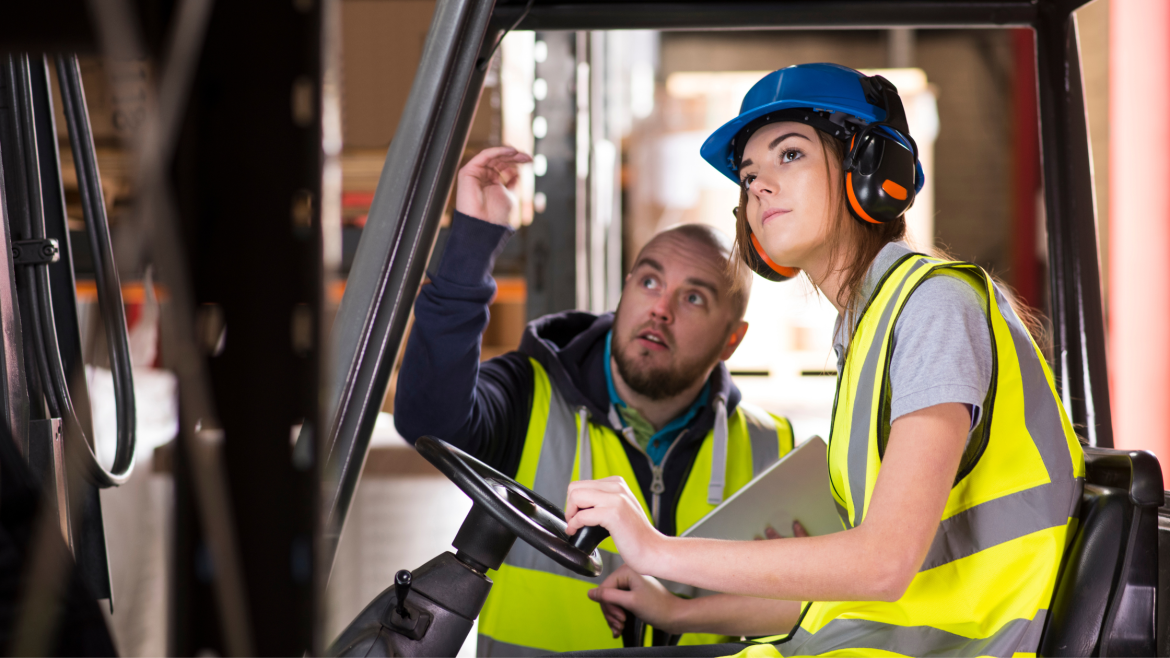 In many industries, it's not uncommon that some of the most hardworking and valuable employees work behind the scenes to make everything else possible. For the light industrial and manufacturing world, forklift operators are the backbone that supports countless organizations across the country.   
Often overlooked by many jobseekers, forklift operators are in incredibly high demand, with 540,000 workers currently employed and thousands of more job openings in the United States alone.  
This blog breaks down the importance of forklift operators, shows the steps to earning a forklift certification, and explains how this can be the first step in a promising and rewarding career. 
The Unsung Heroes of Warehousing, Industrial, and Manufacturing Sectors 
There's no way around it—America's economy, especially in the warehousing, industrial, and manufacturing sectors, needs forklifts and the skilled employees who operate them in order to thrive.   
Virtually every business in these sectors depends on forklift operators to keep their inventory on the move daily. Brett Wood, president and CEO of Toyota Material Handling North America, explains that "forklifts have been lifting America's economy for over a century." 
Reasons to Get Your Forklift Certification 
First things first: when considering a new career path, most job seekers will follow the money gauging the market for the abundance of jobs, and their potential for growth, compensation, and benefits. In the case of forklift operators, the answer is a resounding YES. In addition to the half-million employed forklift operators in the US, the Bureau of Labor projects a 7% increase in job openings throughout the rest of the decade.   
As in all occupations, compensation is the next question many jobseekers have in mind. Forklift operators can expect to start out at close to $20 an hour or $40,000 per year—this sounds especially good considering the average course to earn your certification only takes up 6-8 hours of your time.  
But more than just the initial pay rate, earning your forklift certification opens the door to many potential career opportunities, even up to the $100,000+ range.   
Because working behind the wheel of a forklift is such an integral component of the manufacturing and industrial sector, workers gain valuable operational knowledge and hands-on experience. Many forklift operators go on to become logistics managers, shipping/receiving supervisors, warehouse supervisors, warehouse managers, operations managers, and even more lucrative positions.    
How to Get Your Forklift Certification 
This is the easy part.   
To earn your forklift certification, all you need to do is take an OSHA-approved course—you can even take the course online if you don't live near enough to a vocational school or company that offers a class.   
Before you enroll in a specific course, you should ensure that you get in touch with potential employers to learn which specific forklift you will be operating. Once you know which machine you'll need to study, you can then pick the corresponding class.   
Here's what the typical certification timeline looks like, according to Indeed:  
Determine forklift certification class 

 

Sign up for certification 

 

Take classes 

 

Take the exam 

 

Complete hands-on training 

Final evaluation (once you pass, you get your forklift license to show employers)  

 
With your license in hand, the doors are now open to a new, well-paying career, rich with opportunities for even more lucrative positions in the manufacturing and industrial sector.   
Contact Peoplelink Staffing 
Are you thinking about starting your career as a forklift operator? We can help. At Peoplelink Staffing, we've been bringing together great employees and employers across the country since 1987. Contact us today to get started.