Stand Out! How to Get Your Recruiter to Notice You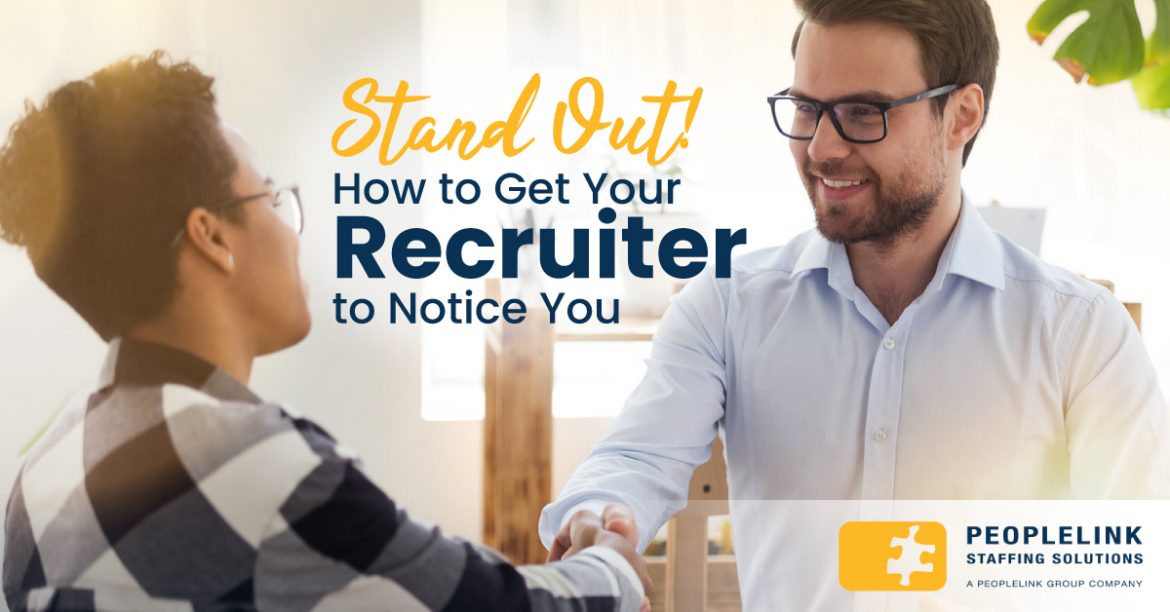 The expression "there's plenty of fish in the sea" typically refers to romantic relationships but it could apply to job searches as well. Sometimes you feel like you're just one of the crowd trying to get noticed. If you know how to catch the attention of recruiters you can tap into opportunities through their inside knowledge. Unfortunately, getting noticed can be a challenge. Here are a few tips for distinguishing yourself from other job seekers.
Start with the Online Basics
Begin with a robust LinkedIn profile. Recruiters should be able to find you and instantly review your work history and career goals. Update your profile frequently. By keeping your profile current, you will be at an advantage.
Receiving recommendations and endorsements, as well as giving them, will increase account searchability and boost your appeal as a candidate.
Always Be Yourself
Once you have a recruiter working with you, remember to always be yourself. Showcasing your personality helps your recruiter determine the positions that are a great fit for you.
Know What You Can and Can't Do
At times, a recruiter may propose a position that is not desirable. It's important to recognize the difference and be able to explain your reason for being hesitant. Talk to your recruiter about why a position may be a poor match. You need to be on the same page. If you're underqualified, make sure you haven't oversold yourself. Give yourself the best chance of a successful placement by being completely open and honest with your recruiter.
Ready to get started with a recruiter?
At Peoplelink Staffing Solutions, we value partnerships with our candidates. We're dedicated to finding the best position for you. Our six-step Assurelink process allows us to consistently match the right people to the positions. Contact us today to begin a powerful partnership.